In celebration of Small Business Week Queensland, this morning we held a fantastic breakfast, with fantastic people and fantastic food!
Packed in to a short 1.5 hours was the effervescent Jody Allen, Founder of Stay At Home Mum, sharing what has supported her success online, Gympie Regional Council CEO Bernard Smith with an update on the latest and future movements of our region and of course, Ben Riches presented your Chambers new look with logo and website!
The highlights
Special Guest Speaker, Jody Allen
As part of Jody's presentation, she highlighted the importance of harnessing your Point Of Difference.  She shared that a large part of her success is honing in on her Point Of Difference and sharing it with the world. Mums and Dads Australia wide and now internationally flocked to Jody and the Stay At Home Mum blog because she was simply herself! She knew what someone like her would like to read about and it turns out, there are many parents just like her. Jody also harnesses the power of Social Media and has built a community of people who choose to follow and share her story, and discussed a number of ways you as a business owner can do the same.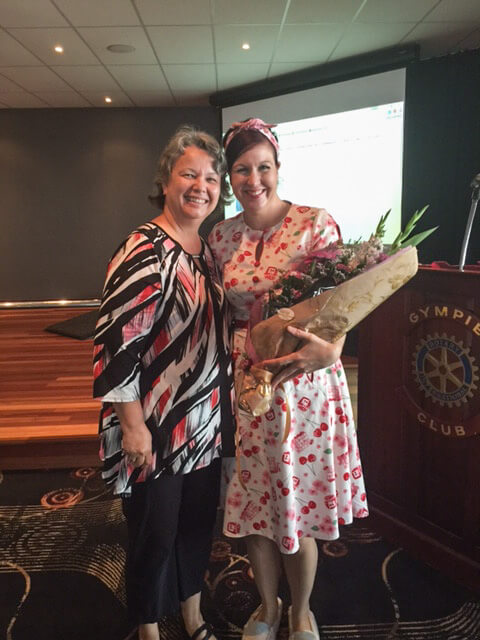 Our new logo
After what feels like waiting forever to be able to share it with you, we finally unveiled our new logo! The new Gympie Chamber Logo represents the past, present and future of our region and business hub.  It symbolises aspects of this region that make us unique, yet powerful. The modern design reflects the direction of the Chamber and businesses in the greater Gympie region and what we capable of.  We are thrilled to have a design that showcases the true nature of the possibilities and direction of the Gympie Business Community.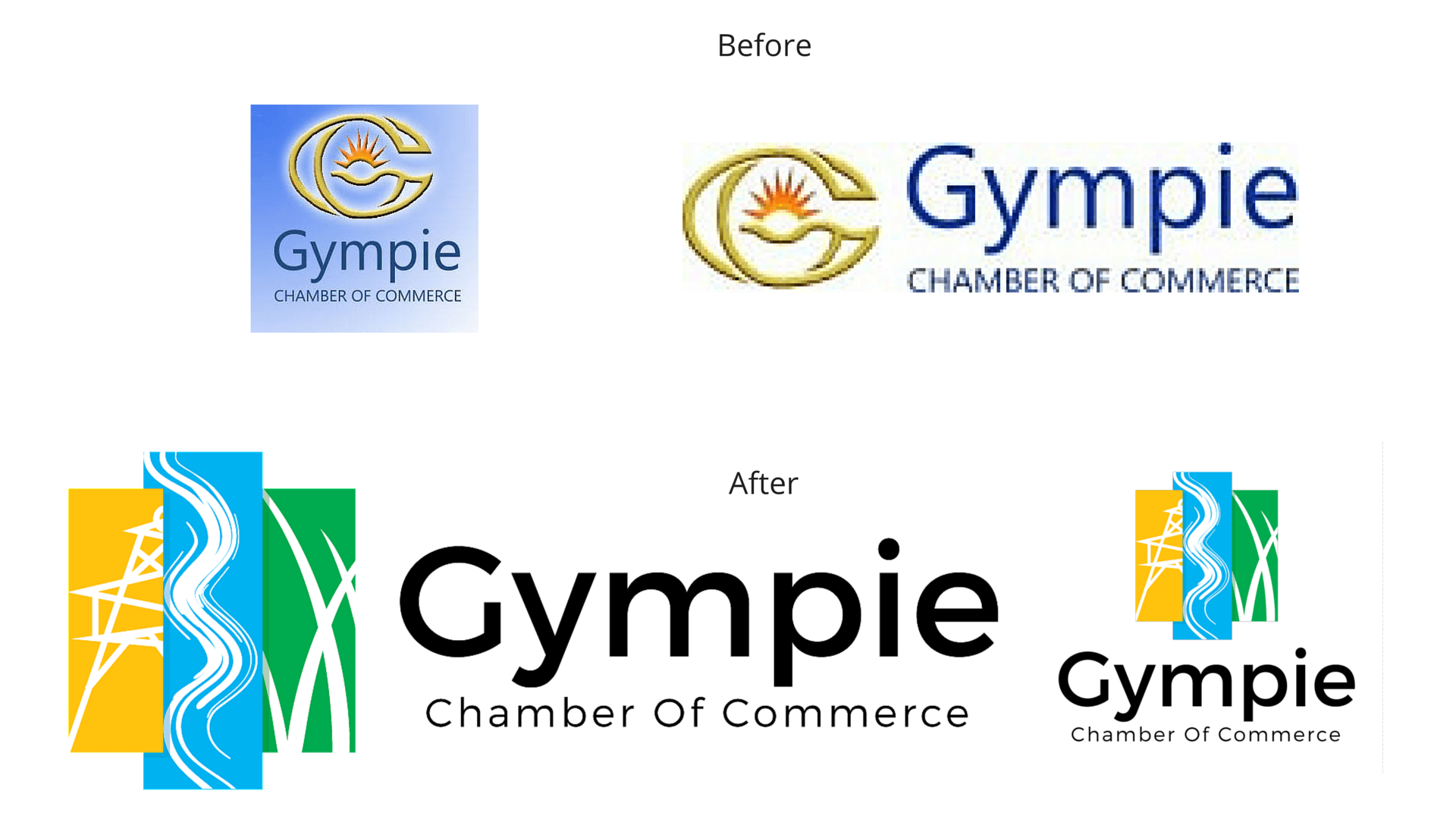 Revamped website 
In a world where the online sector rules as king, we understand the need to keep up with the opportunities the digital age presents and the importance of making life easier for our members and community. This is how we came to acknowledge we were in need of a revamped website.  Not only to provide a smooth platform to share our news and events, but also one that is intuitive and responsive.  The new look Gympie Chamber of Commerce website is an example of what a truly customised and purpose-created website can be.  We trust our new and existing Members would agree!
Thank you for being part of our Launch Event for Small Business Week Queensland. Here's to many more successful events that puts you in front of like-minded business owners and operators for the benefit of our regions economy and growth.
The Gympie Business Hub is the heartbeat of our region – Sally Garrahy, Gympie Chamber of Commerce President

---
With great thanks to today's contributors:
Guest Speaker: Jody Allen www.stayathomemum.com.au  Find on Facebook here
Guest Speaker Host: Karen Brus www.karinyaflorist.com.au Find on Facebook here
Coffee's courtesy of Ben Ellingsen www.ellingsenpartners.com.au Find on Facebook here
Website and logo creation by: The Team at www.enrichesbusiness.com.au Find on Facebook here
Event Space: The amazing team at Gympie RSL – Follow on Facebook here