The Gympie Chamber of Commerce Board is made up of local business people that volunteer their time to forward the cause of the Gympie Region. The Board is elected by the membership each year.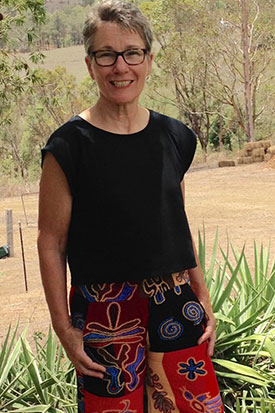 Read More
A Queenslander through and through who moved to Gympie in 2019 after purchasing her 'forever' home here, Petra is committed to contributing to the Gympie community.
Petra has a passion for facilitating 'light bulb' moments for people, and for working with individuals, groups and organisations to create strong, cohesive and successful teams and communities.
Some of her favourite quotes include: 
"Alone we can do so little; together we can do so much." 
(Helen Keller); 
"Great things in business are never done by one person. They're done by a team of people" (Steve Jobs); and "Leaders instil in their people a hope for success and a belief in themselves. Positive leaders empower people to accomplish their goals." 
(Unknown).
Petra's qualifications include a Bachelor Business Management (Human Resources) and a Graduate Diploma in Adult Education. She is also a Fellow of the Institute of Managers and Leaders (IML).
She has over 30 years experience both nationally and internationally with small to large companies and not-for-profit organisations.
Her areas of expertise include the strategic development and implementation of:
Human Resource Management
Organisational Cultural Transformation
Community Engagement
Organisational Dynamics and Team Building
Executive Coaching and Professional Development
Staff Learning and Development
Petra is very pleased to be working as part of the Chamber of Commerce Board to benefit the Gympie business community.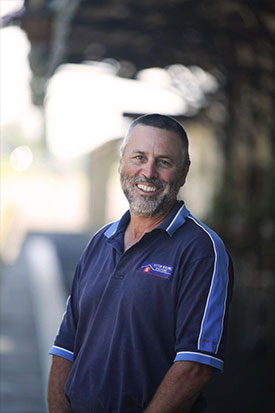 Scott Sutton
Vice President
Read More
Scott has lived in the Gympie district all his life and was educated at the Federal State School, then attended his secondary schooling at Pomona State High School. He is a third generational resident; his grandparents owned the dairy farm which he grew up on with his two brothers, his mother still lives on the farm today. Scott and his wife have now purchased the farm and run a commercial beef herd.
In business Scott runs Sutton Building Solutions, a local commercial building company, and also Australian Civil and Drainage.
Scott completed his apprenticeship as a Carpenter/Joiner, after which he tried his hand in a few different industries, but kept coming back to the building trade.
Initially, he sub-contracted to a number of local builders in town. After running and managing many projects for other builders, he completed the necessary courses to gain his Builder's License, before making a move to go out on his own in 2003. He started his business with himself and an apprentice and has grown it to what it is today.
Scott has since completed his Advanced Diploma in Building and Management.
Scott says he's passionate about the industry because every job is different and comes with its own set of complexities and challenges. "These complexities certainly challenge you personally and make you expand your thoughts so you can complete each and every project successfully. I felt that by becoming a business owner, I could look back over each and every project with a sense of achievement."
Sutton Building Solutions has been nominated for a safety award for the BER project (Federal Government funded project) in 2010 and has also won a safety award with QGC in 2017.
Scott loves Gympie because it's a great community based town and he enjoys the lifestyle. He says "Gympie is close enough to our capital city, the coast and the South Burnett, but Gympie itself still has a country town feel."
Scott is actively involved in other volunteer roles. He is the Chairman of the Traveston Rural Fire Brigade and an active member of the Traveston Progress Association. During Scott's time in Apex, he was heavily involved in the Gympie Music Muster, Santa Fair and Gold Rush, and still volunteers his time at the Gympie Music Muster each year. He is also actively involved in Gympie Junior Rugby League.
Scott joined the Chamber Board because he wanted the chance to meet, and be involved with, like-minded business people who are also passionate about the area, and the business community as a whole.
His number one piece of advice for a local / small business owner is to "Never give up",his greatest strength is the ability to be able to work through challenges that arise in the industry or on the job site and come up with an acceptable outcome which works for the project and team as a whole.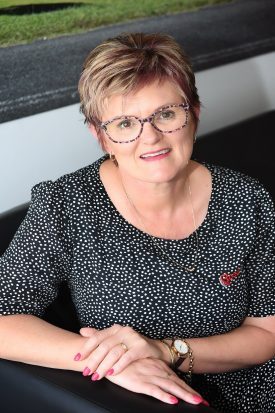 Read More
"Good business strength and success in any region translates into improved employment opportunities and a stronger local economy, which benefits everyone". – Sharlene Makin
 Sharlene decided to create a life with her family in Gympie after moving from South Australia some years ago. After creating a list of criteria for their new home, Sharlene and her husband chose Gympie as it ticked all the boxes.  Not knowing many people when they made the move, it didn't take long to ingrain themselves in the community both professionally and personally.
In what she loves about Gympie, Sharlene reckons you can't beat the friendly country town atmosphere, while still having sufficient access to all the essential services that make life easier. There's also the many attractions that are only a short car ride from home, with Sharlene and her family opting for water-skiing and day tripping in their spare time.
In work, Sharlene is the CEO of Roadcraft Driver Education, which has been running in Gympie since 1980. In more recent times the organisation has experienced a multitude of success and growth, namely being the winner of the Community Organisation of the Year in 2012, holding the contract to deliver all driver training to the whole of Queensland Ambulance Service and is the chosen industry partner in a three-year collaborative research project with QUT, Griffith University and UQ.
Bringing her skillset to the Gympie Chamber of Commerce, Sharlene offers over 30 years' experience in varying industries as both owner and employee, plus a wealth of experience volunteering for other not-for-profit organisations over her entire adult life.
Sharlene is passionate about bringing a business mindset and growth attitude to the Chamber.
"Business should always be a win-win-win situation where the business owners win, the customers win and the employees win. If you're unsure whether everyone's a winner in your business, reverse the situation and ask yourself, "Would it still be acceptable?"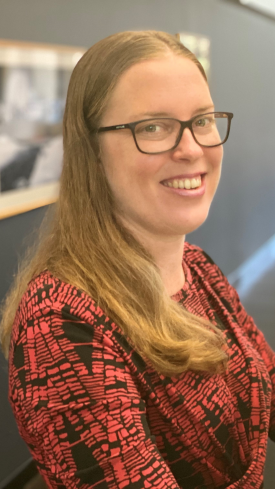 Angeline Medland
Secretary
Read More
Angeline was born in Gympie, returning in 2008 after leaving the region in her teenage years. She has completed a Graduate Certificate in Tertiary Education (Management), and has 19 years of experience working in education, employment, government and not for profit organisations.
As the Campus Lead at USC Gympie she is responsible for establishing the strategic direction of the campus and delivery of campus priorities which are aligned to enriching the region and community capacity building. In addition, Angeline is a member of the James Nash State High – School Council as well as the following networks and community groups:
Gympie Youth Network
Cooloola Aboriginal Services​ Inc
Gympie Regional Council Ageing and Place working group
Cooloola Schools Cluster​
Gympie Regional STEM hub
Angeline is passionate about sustainable social and economic development and believes that Gympie has abundant potential. When she moved back to Gympie with her husband, so many people asked 'why', her response was 'why not'? Gympie is a diverse and beautiful region with all the necessities without the busyness of larger towns and cities. It is close enough to the major centres such as the Sunshine Coast and Brisbane. Surrounded by natural wonders and world-renowned tourist destinations it offers an amazing lifestyle, complimented by a great community spirit. We have large industries such as Nestle, Laminex and Nolans which offer diverse career opportunities and so many innovative and successful small to medium businesses and agricultural ventures.
Angeline believes Gympie's future success is about how we promote our community, enable our residents and businesses, and create opportunities.
"Our regional approach to growth is crucial to ensure sustainable long-term development that balances the region's economic, social and environmental needs. The support and enablement of local business success is critical for the region's growth, as is the attraction of local investment, job creation, and; raising awareness of career opportunities, training and educational pathways". (Angeline Medland)
One of her favourite quotes is:
"Everyone can rise above their circumstances and achieve success if they are dedicated to and passionate about what they do." (Nelson Mandela)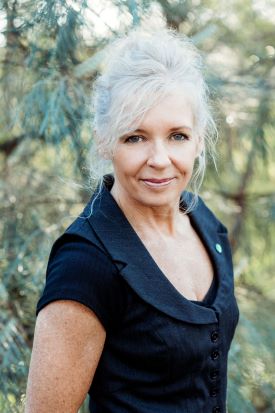 Read More
Gympie born and bred, mum of three, Principal of Better Home and Gardens Real Estate Gympie.
With a background in Management, Administration and Customer Service, I'm committed to our local community and strive to provide a positive experience for every customer I meet.
I'm passionate about family, friends and healthy living – I may be a workaholic, perfectionist and most loyal companion.
I love to shop local, dine local and promote local, after all, Gympie is a most sought after location in these modern times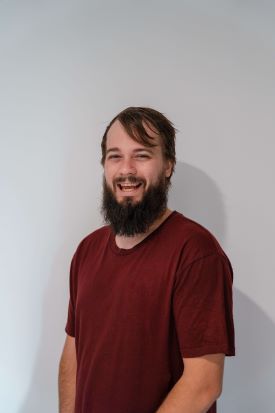 Read More
"I have been in the accounting industry since 2015. I have completed a Bachelor of Commerce (Accounting) at the University of the Sunshine Coast and now currently studying for the Certified Practicing Accountant (CPA) qualification. I am passionate about my local community. I enjoy helping my clients better their business."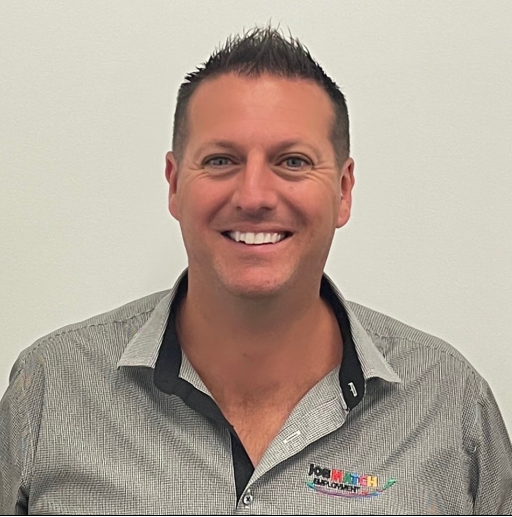 Daniel Howard
Board Member
Read More
I am the recently appointed CEO of Jobmatch Employment, Gympie and Kingaroy, Specialising in assisting people with a disability into employment opportunities. I have been working within this position now for 1 year, I have a history of 17 odd years in similar industry, an industry having me visit most regional areas of Australia.
I am committed to a work life balance and our community growth.