We probably say this every-time but… What a fantastic breakfast held this October! This months' breakfast was Jam packed (excuse the breakfast pun *wink*) with speakers, information, news and exercises but somehow we managed to fit it all in without going over time (OK, maybe it went a little bit over but we didn't mind!).
This breakfast was also our Annual General Meeting (AGM) chaired by MP Tony Perret.  During the AGM Sally Garrahy announced her decision to step down from the role as President of the Chamber of Commerce, and instead support the chamber from the board of Committee Members.   Sally shared with the group that while it was not a decision she took to lightly, she is excited for the path her personal and professional life is on.  The Chamber Committee thanks Sally for her time as President and look forward to continue working with her on projects and events to come!
Of course with a position departure, there has to be a position entry.  We announced the new President of the Chamber of Commerce during our AGM to be Ben Riches.  Ben acknowledged that he is aware of the huge position he is to occupy, and looks forward to nurturing change and building a strong, united and engaging Chamber of Commerce.   Ben also announced the Chamber will be sending a 2016 Feedback Survey to all members of the email list in order to collect consensus and build a Chamber of which the business community finds relevant, engaging and helpful.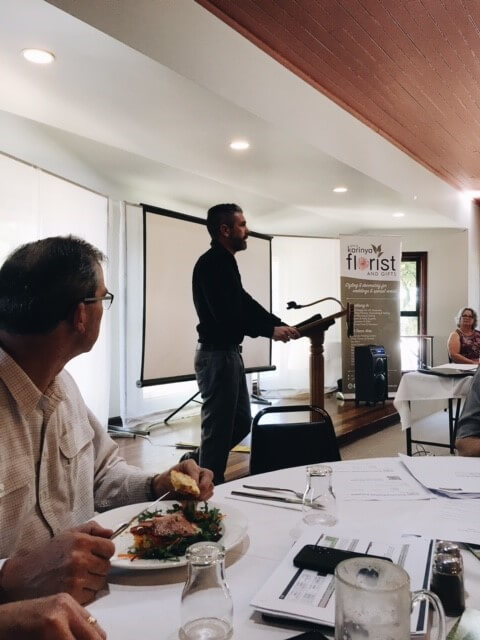 You can respond to the survey by clicking here. 
Lisa, CEO of Wishlist presented us with a talk showcasing some of the incredibly inspiring contributions made by the organisation throughout Queensland. Lisa and the Wishlist team are always keen to hear from business sponsors and discuss a cross-promotional opportunity that truly makes a difference! If you would like to discuss a Sponsorship, contact the amazing team at Wishlist by clicking here!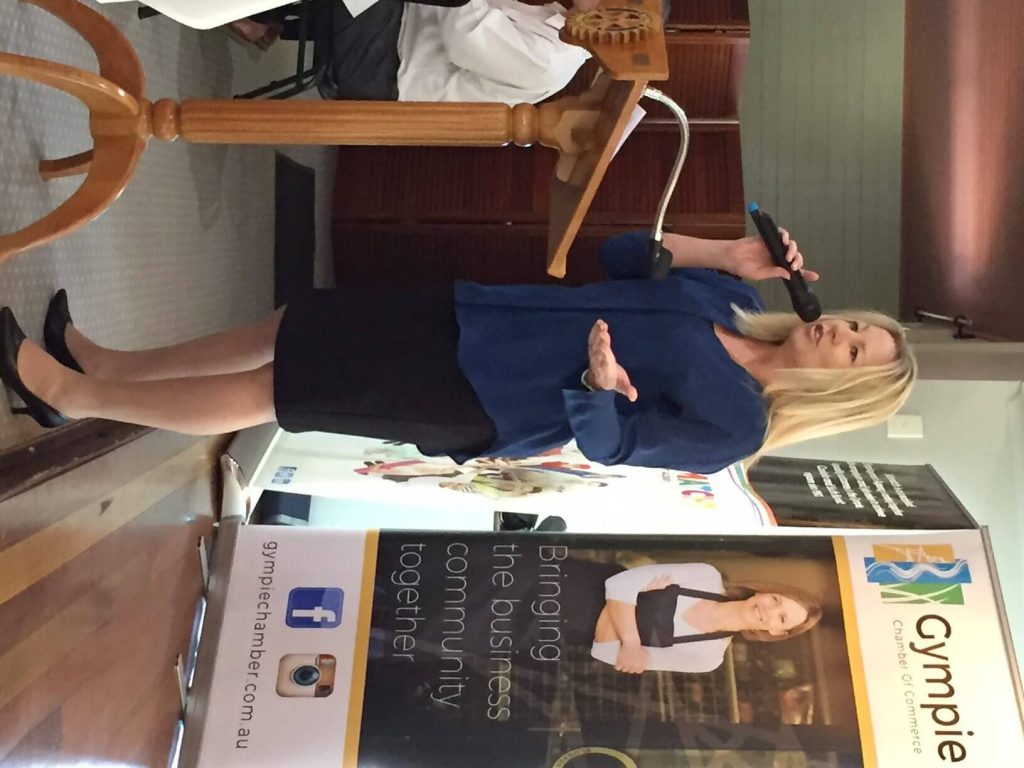 Sharon Brown of Everything To Gain (and the Chamber Committee!) presented us with a short yet effective exercise to support us as business owners (or not) to review how satisfied we are in different areas of our lives such as career, finance, spirituality, friendships and family.  We then heard how important it is to take care of individual aspects of our lives as outlines in the exercise and discussed how they blend into one another. Sharon explained to the group that we are in fact in control of each aspect and this stems from being in control and having a strong sense of direction.
For coaching or support from Sharon in business, contact Everything To Gain.  
Finally, we also heard the results of the June 2016 Business Confidence Survey presented by Mayor Mick Curran.  The survey shows that confidence remains high and Gympie Business is doing well. To download a copy of the survey, follow this link. 
All in all, things are extremely optimistic at the Gympie Chamber of Commerce and like you, we are excited to see where things will lead into 2017 and beyond. As more businesses come on board and become involved with the events we hold, the Chamber gets stronger every month.
If you would like to discuss how you can become involved, please visit the Get Involved page on this website or contact us.
If you would like to become a member of the Chamber of Commerce, please explore our membership options here.