The Gympie Chamber of Commerce is the voice of Gympie business. We operate to support, grow and nurture our region. This includes lobbying on behalf of our network of business operators and working in cooperation with the decision makers in all three levels of Government. We ensure the region is represented and promoted at broader forums in order to attract the benefits of being in business in Queensland.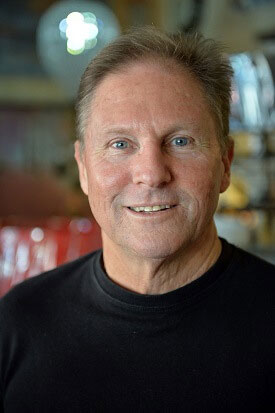 Read More
Tony is a long-term Gympie region resident of 16 years and currently resides at Cedar Pocket.
Tony and his partner, Lena, own and operate Bella Casa Gympie which is a large furniture, homewares and gifts store situated in Mary St.
Tony is very passionate about our beautiful Mary St and instigated late night shopping events, combined with street festivals. There are now four huge street night events each year, with the help of Gympie Regional Council, these have morphed into community social events and a tourism experience to be proud of. These events have been attracting crowds from 4000 to 5000 people.
Tony feels his greatest strength is persistence and determination says, "We have been in Mary St for nearly 5 years and in that time have helped to make it a destination that the community has really embraced".
Tony sees the Gympie Chamber of Commerce as a great vehicle to network, hear interesting guest speakers that can improve your business and to give back to the business community from his 35 year involvement in business development.
Like many who live here, Tony and Lena love Gympie for numerous reasons, namely the undulating countryside, the community spirit and its access to coastal areas.
His number one piece of advice for business owners is to communicate, to engage and constantly build relationships.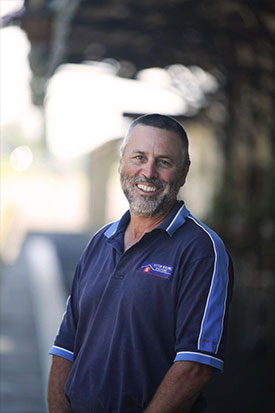 Scott Sutton
Vice President
Read More
Scott has lived in the Gympie district all his life and was educated at the Federal State School, then attended his secondary schooling at Pomona State High School. He is a third generational resident; his grandparents owned the dairy farm which he grew up on with his two brothers, his mother still lives on the farm today. Scott and his wife have now purchased the farm and run a commercial beef herd.
In business Scott runs Sutton Building Solutions, a local commercial building company, and also Australian Civil and Drainage.
Scott completed his apprenticeship as a Carpenter/Joiner, after which he tried his hand in a few different industries, but kept coming back to the building trade.
Initially, he sub-contracted to a number of local builders in town. After running and managing many projects for other builders, he completed the necessary courses to gain his Builder's License, before making a move to go out on his own in 2003. He started his business with himself and an apprentice and has grown it to what it is today.
Scott has since completed his Advanced Diploma in Building and Management.
Scott says he's passionate about the industry because every job is different and comes with its own set of complexities and challenges. "These complexities certainly challenge you personally and make you expand your thoughts so you can complete each and every project successfully. I felt that by becoming a business owner, I could look back over each and every project with a sense of achievement."
Sutton Building Solutions has been nominated for a safety award for the BER project (Federal Government funded project) in 2010 and has also won a safety award with QGC in 2017.
Scott loves Gympie because it's a great community based town and he enjoys the lifestyle. He says "Gympie is close enough to our capital city, the coast and the South Burnett, but Gympie itself still has a country town feel."
Scott is actively involved in other volunteer roles. He is the Chairman of the Traveston Rural Fire Brigade and an active member of the Traveston Progress Association. During Scott's time in Apex, he was heavily involved in the Gympie Music Muster, Santa Fair and Gold Rush, and still volunteers his time at the Gympie Music Muster each year. He is also actively involved in Gympie Junior Rugby League.
Scott joined the Chamber Board because he wanted the chance to meet, and be involved with, like-minded business people who are also passionate about the area, and the business community as a whole.
His number one piece of advice for a local / small business owner is to "Never give up",his greatest strength is the ability to be able to work through challenges that arise in the industry or on the job site and come up with an acceptable outcome which works for the project and team as a whole.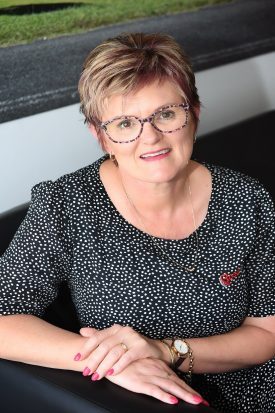 Sharlene Makin
Treasurer Secretary
Read More
"Good business strength and success in any region translates into improved employment opportunities and a stronger local economy, which benefits everyone". – Sharlene Makin
 Sharlene decided to create a life with her family in Gympie after moving from South Australia some years ago. After creating a list of criteria for their new home, Sharlene and her husband chose Gympie as it ticked all the boxes.  Not knowing many people when they made the move, it didn't take long to ingrain themselves in the community both professionally and personally.
In what she loves about Gympie, Sharlene reckons you can't beat the friendly country town atmosphere, while still having sufficient access to all the essential services that make life easier. There's also the many attractions that are only a short car ride from home, with Sharlene and her family opting for water-skiing and day tripping in their spare time.
In work, Sharlene is the CEO of Roadcraft Driver Education, which has been running in Gympie since 1980. In more recent times the organisation has experienced a multitude of success and growth, namely being the winner of the Community Organisation of the Year in 2012, holding the contract to deliver all driver training to the whole of Queensland Ambulance Service and is the chosen industry partner in a three-year collaborative research project with QUT, Griffith University and UQ.
Bringing her skillset to the Gympie Chamber of Commerce, Sharlene offers over 30 years' experience in varying industries as both owner and employee, plus a wealth of experience volunteering for other not-for-profit organisations over her entire adult life.
Sharlene is passionate about bringing a business mindset and growth attitude to the Chamber.
"Business should always be a win-win-win situation where the business owners win, the customers win and the employees win. If you're unsure whether everyone's a winner in your business, reverse the situation and ask yourself, "Would it still be acceptable?"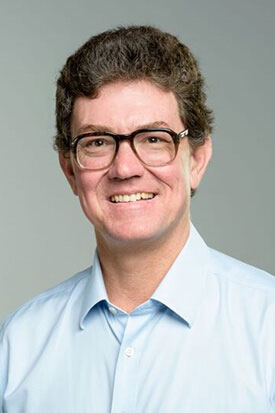 Read More
Jason Virtue is the founder and owner of Landlife Education Pty Ltd, a consulting, education and mentoring business that specializes in practical and innovative solutions for Micro, Small and Medium sized businesses across a range of industries. Since 2002, Jason has worked with hundreds of people to help them grow their business dreams and ideas in to sustainable and profitable enterprises.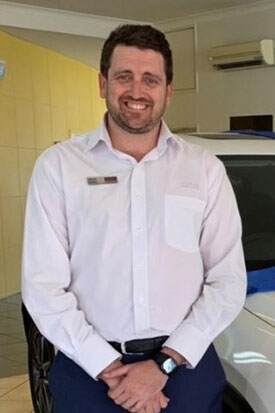 Read More
Gympie born and raised Adam Madill's first job, after completing a Bachelor of Business at the University of Sunshine Coast, was with the Bank of Queensland in Brisbane, starting as a Teller and then moving into Property management.
After extensive work and travel through Europe, Adam returned home and joined the family business, The Madill Motor Group, and has worked in the IT, Marketing, Sales and Service Departments. In 2016 he started his current position as General Manager of Madill Mazda.
The Madill family motto is: "If you make your living from the community you have a responsibility to give of yourself back to the community" and is something Adam strongly believes in. He has a strong belief in the Gympie community and its future and is happy to be giving his time and expertise as a Board member of the Gympie Chamber of commerce.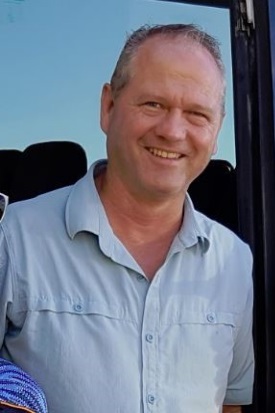 Warren Polley
Board Member
Read More
Managing Director – Polleys Coaches
Warren is a Gympie boy, born and bred, who has travelled the world and come home again. Warren's family began a bus run between Tin Can Bay and Gympie back in 1956 and grew the business to 30 buses and coaches that circumnavigated Australia and through the Red Centre, back in the days when there were just dirt tracks.
Since taking over the reins in 2009 the company has continued to thrive, now with57 buses, 40of which  do school runs carrying over 3000 students daily.  Warren is passionate about connecting people with their futures through transport. Reflecting on the saying: "We stand on the shoulders of others – we are who we are because of the hard work of people who came before" he dabbles in using his B.Bus Degree to assist and motivate others in their businesses.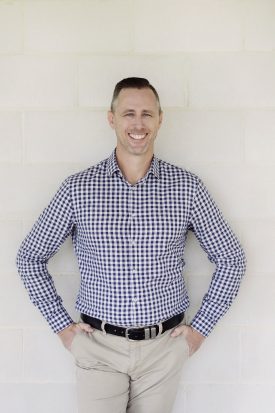 Brendan Allen
Board Member
Read More
Brendan is a fifth generation Gympie local.
Brendan is an owner, and Managing Director of Stay at Home Mum P/L and Tenacious Digital.
He is a passionate supporter of local business and is very excited at the opportunity to enact positive change for businesses of the Gympie Region.
Brendan is raising a family and running two businesses in the region he loves and he wouldn't have it any other way.
The best advice Brendan could give Gympie Business people is. "Embrace change and keep moving forward, technology is coming for all of us and the best thing we can do is embrace it and use it to increase your bottom line."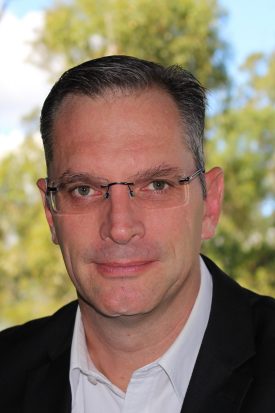 Justin Lippiatt
Board Member
Read More
Justin has an extensive and varied background encompassing Not-for-Profit, Financial Services, Education and Retail sectors.
He is currently the CEO in the Transport and Logistics, as well as Manufacturing industries.
Justin continues to fulfil his vision and passion to see organisations and their people reach their full potential.
His qualifications include a Master of Business Administration (MBA), Graduate Diploma in Management (GradDipMngt) and Diploma in Ministry (DipMin).
He is a Chartered Manager (CMgr) and Associate Fellow of the Institute of Managers and Leaders (IML). He is a member of the IML Sunshine Coast Regional Advisory Committee, the Australian Institute of Company Directors (MAICD) and is also an ASIC Registered Agent.
Justin is an entrepreneur by nature and loves to add value to the business, government and broader community.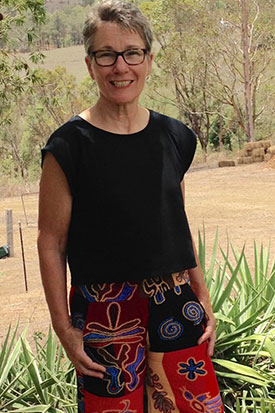 Petra Van Beek
Board Member
Read More
A Queenslander through and through who moved to Gympie in 2019 after purchasing her 'forever' home here, Petra is committed to contributing to the Gympie community.
Petra has a passion for facilitating 'light bulb' moments for people, and for working with individuals, groups and organisations to create strong, cohesive and successful teams and communities.
Some of her favourite quotes include: 
"Alone we can do so little; together we can do so much." 
(Helen Keller); 
"Great things in business are never done by one person. They're done by a team of people" (Steve Jobs); and "Leaders instil in their people a hope for success and a belief in themselves. Positive leaders empower people to accomplish their goals." 
(Unknown).
Petra's qualifications include a Bachelor Business Management (Human Resources) and a Graduate Diploma in Adult Education. She is also a Fellow of the Institute of Managers and Leaders (IML).
She has over 30 years experience both nationally and internationally with small to large companies and not-for-profit organisations.
Her areas of expertise include the strategic development and implementation of:
Human Resource Management
Organisational Cultural Transformation
Community Engagement
Organisational Dynamics and Team Building
Executive Coaching and Professional Development
Staff Learning and Development
Petra is very pleased to be working as part of the Chamber of Commerce Board to benefit the Gympie business community.